Situation Assessment | Security Posture | Communication Plan
Areas in the environment an attacker could exploit (i.e.- entrances, exits, functions, common areas, etc.).
2. Identify Likely Avenues Of Approach
Attackers most likely routes (i.e.- Hallways, roads, sidewalks, etc.)
3. Identify Possible Choke Points
Places that restrict movement and limit the avenues of ingress and potential egress.
4. Identify Cover And Concealment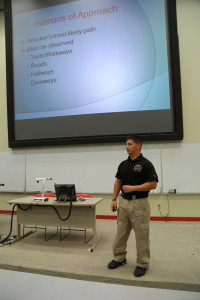 Cover – Structures that can stop an attacker, dependent on the attackers weapon.
Concealment – Will not protect, but can hide an individual from an attacker, dependent upon the attackers weapon.
---
Security Posture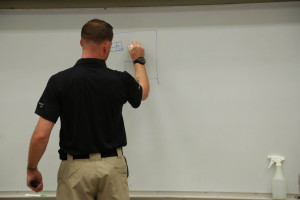 Identify and mitigate visual and physical gaps

Areas that have little observation and lapses in security.
Once areas are identified, take measures to correct these deficiencies.

Identify And Create Obstacle Plan
Have a plan in place that minimizes the movement of an attacker to the individuals involved in the situation at hand.