Michael Owen
CEO
Captain | USMC
Captain Owen was born in St. Petersburg, FL. He graduated Summa Cum Laude from Kaplan University with a Bachelor of Science Degree in Criminal Justice and was commissioned a Second Lieutenant through the Platoon Leaders Course (PLC) program in October 2008.
Captain Owen was assigned to the 6th Marine Corps Recruiting District located in Tallahassee, FL to serve as an Officer Selection Officer (OSO) assistant from October 2008 to March 2009. Here he ensured that Officer Candidates were physically, mentally, and administratively ready for Officer Candidate School (OCS) located in Quantico, VA. He attended The Basic School, Infantry Officer Course, and The Martial Arts School of Excellence (MACE) instructor course from April 2009 to April 2010 and upon gradation he reported to 2nd Bn 4th Marines located aboard Camp Pendleton, CA. His first assignment was as rifle platoon commander for 3rd Platoon, Golf Company. Captain Owen led his Marines through various combined arms live fire exercises in order to prepare them for continuous combat operations.
After six months of assuming command of 3rd Platoon, Captain Owen was hand selected amongst his peers to report to Sangin, Afghanistan and serve as Platoon Commander for 1st Platoon, Lima Company, 3rd Bn 5th Marines. He assumed command of a platoon of Marines following the passing of their previous platoon commander, Captain Owen and his Marines conducted continuous combat clearing operations in order to eradicate enemy activity in the Sangin River Valley. From October 2010 to March 2011 Captain Owen deployed to Sangin, Afghanistan in support of Operation Enduring Freedom. Upon return from his deployment with 3rd Bn 5th Marines, Captain Owen volunteered to re-deploy with 2nd Bn 4th Marines to Musa Qala, Afghanistan in support of Operation Enduring Freedom. He was assigned as an Afghan National Army (ANA) Advisor Team Leader, where he and his team operated independently from a remote location, training Afghan soldiers various combat techniques, tactics, and procedures. From August 2011 to March 2012 Captain Owen deployed to Musa Qala, Afghanistan in support of Operation Enduring Freedom.
In June 2012, Captain Owen reported to the School of Infantry (WEST) and assumed duties as Executive Officer, Charlie Company, Infantry Training Battalion, School of Infantry (WEST). After an initial training cycle as the Executive Officer of Charlie Company, Captain Owen was selected to report to The Republic of Georgia and serve as the Mentor Training Team Executive Officer for the GDP-ISAF mission in Tbilisi, Georgia. He and his team trained the 42nd Georgian Light Infantry Division on counterinsurgency operations, Combat Operations Center (COC) drills, offensive/defensive tactics, and Area of Operations (AO) assessments. From September to December 2012 he deployed to The Republic of Georgia in support of the GDP-ISAF mission. In January 2013, Captain Owen reported back to the School of Infantry were he would resume duties as Executive Officer, Charlie Company, Infantry Training Battalion for the duration leading towards his End of Active Service date (EAS). On September 30, 2013 Captain Michael Owen was honorably discharged from active duty, and now is the President|Executive Director of VETality Corp. A Non-Profit Organization based out of San Diego, CA dedicated to educating, training, aiding/assisting in the employment of veterans nationwide. Upon separation, Michael obtained his M.S. degree in Homeland Security from San Diego State University, graduating with honors. He is currently pursing his Doctorate in Strategic Security at Henley-Putnam University, with an expected completion date in January of 2021.
Captain Owen's personal decorations include the Navy & Marine Corps Commendation Medal with combat distinguishing device, Navy Achievement Medal with combat distinguishing device, and the Combat Action Ribbon.
---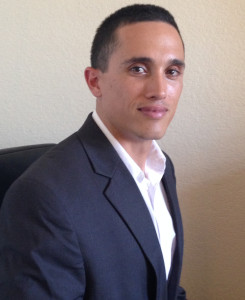 Brent Olds
Partner
Sergeant | USMC
Sergeant Brent Olds was born in Wichita, Kansas on July 28, 1983. He graduated from high school and enlisted in the Marine Corps at the age of seventeen.
Sergeant Olds attended The School of Infantry from October to December 2001. Following graduation, he reported to Camp Lejeune, 3rd Bn, 8th Marines Kilo Co. Anti-Terrorism Bn in January 2002. He deployed to Okinawa Japan in December 2002 and was soon forward deployed to Bahrain in February 2003 in support of Operation Iraqi Freedom. In Bahrain he conducted anti-piracy operations in and throughout the Persian Gulf and Suez Canal. Sergeant Olds was a Saw-Gunner and provided security on multiple tankers and supply ships. He returned from Japan in October 2003.
In April 2004, Sergeant Olds was activated while on alert status as part of the Anti-Terrorism Bn and deployed to Haiti for a four-month tour where he served as squad leader. Sergeant Olds provided security for the Prime Minister of Haiti place of residence. He planned and executed multiple mounted and dis-mounted combat patrols throughout Port-au-Prince and surrounding areas, to ensure success of UN Humanitarian Aid missions. He returned from Haiti In August 2004.
Sergeant Olds returned to Camp Lejeune and deployed with 3rd Bn 8th Marines in December 2004 to Fallujah, Iraq. There he conducted mounted and dismounted patrols, operating out of Abu Ghraib prison resulting in the recovery of assets and ensured the security and stabilization within the region. In addition, Sergeant Olds also provided security for polling sites for the Iraqi Government elections in January 2005. Sergeant Olds operated in multiple areas of operations (AO), including but not limited to Kharma, Fallujah, and Nasr Wal Salam. He returned in June 2005, and within one month transitioned out of the Marine Corps.
Sergeant Olds moved to Florida and began school. In February 2008, Sergeant Olds reenlisted back into the Marine Corps and was stationed at Kaneohe Bay, Marine Corps Base Hawaii (MCBH), where he was assigned infantry squad leader. In 2009, Sergeant Olds deployed with 3rd Bn 3rd Marines, Lima Company, 2nd Platoon, 1st squad in support of Operation Iraqi Freedom. He conducted Port of Entry operations on the Iraq-Syrian border as well as numerous mounted and dismounted patrols covering over a thousand miles as squad leader and convoy commander. Sergeant Olds planned and executed patrols providing security for United Nations personnel, in order to complete humanitarian operations for more than two thousand displaced Palestinian refugees. Sergeant Olds returned from Iraq in November 2009.
He deployed again with 3rd Bn 3rd Marines Lima Co. 2nd Platoon in November 2009 to Helmand Province, Afghanistan. During his last deployment he conducted constant dismounted patrols throughout the Helmand Province. Sergeant Olds and his men executed 2 TRAP (Tactical Recovery of Airplane) missions resulting in recovery of a downed Navy search and rescue helicopter and recovery of a downed Marine Cobra helicopter. Sergeant Olds was also in charge of combining and training of Fourth Tolia Afghan National Army soldiers. He led a squad of 9 Marines and 7 Afghan soldiers as the both the main effort and supporting efforts for 2 Bn Operations, 6 company operations, and over 10 platoon operations. Sergeant Olds returned from that deployment in December 2010.
Sergeant Olds finished his enlistment with Kaneohe Bay Military Police after completing their Pre-Service Military Police academy. His other schools completed include; Infantry Squad Leaders Course in July 2003, MOUT (Military Operations in Urban Terrain) Instructors Course in Feb 2004, MCMAP (Marine Corps Martial Arts Program) Brown Belt Instructors Course in November 2008.
Sergeant Olds' personal decorations include Navy Marine Corps Achievement Medal, Combat Action Ribbon 3d award, and Good Conduct Medal 3rd Award.