---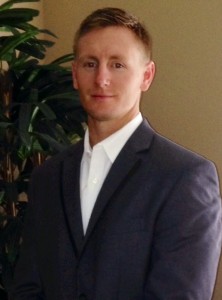 Steven Wright
Southwest Regional Manager | ASI course
Captain | USMC
Captain Wright was born in Norwich, NY. He graduated from Valdosta State University with a Bachelor of Science in Environmental Geoscience and was commissioned a Second Lieutenant through the Platoon Leaders Course (PLC) program in October, 2008.
Captain Wright was assigned to the 6th Marine Corps Recruiting District located in Tallahassee, FL to serve as an Officer Selection Officer (OSO) assistant, Valdosta State officer in charge from October 2008 to March 2009. Here he ensured that Officer Candidates were physically, mentally, and administratively ready for Officer Candidate School (OCS) located in Quantico, VA. He attended The Basic School, Infantry Officer Course, and The Martial Arts School of Excellence (MACE) instructor course from April 2009 to April 2010 and upon gradation he reported to 2nd Bn 3rd Marines located aboard Marine Corps Base Kaneohe, Hawaii. His first assignment was as rifle platoon commander for 1st Platoon, Echo Company. Captain Wright led his Marines through various combined arms live fire exercises in order to prepare them for continuous combat operations.
After seven months of assuming command of 1st Platoon, Captain Wright deployed to Helmand, Afghanistan and served as Platoon Commander for 1st Platoon, Echo Company, 2nd Bn 3rd Marines. Captain Wright and his Marines conducted continuous combat clearing operations in order to eradicate enemy activity in the Helmand River Valley. From October 2010 to March 2011 Captain Wright deployed to Helmand, Afghanistan in support of Operation Enduring Freedom. Upon return from his deployment with 2nd Bn 3rd Marines, Captain Wright was assigned to Golf Company 2nd Bn 3rd Marines as Weapons Platoon Commander as well as Fire Support Team-leader (FST) from June 2011 to March 2012. Captain Wright was promoted to Executive Officer, Golf Company 2nd Bn 3rd Marines and Deployed on a Unit Deployment Program (UDP) to Okinawa, Japan. While Deployed in the Pacific, Captain Wright conducted many operations in mainland Japan, The Philippines, as well as New Caledonia.
Upon return from his UDP with 2nd Bn 3rd Marines, Captain Wright was honorably discharged from the United States Marine Corps on April 15, 2013. Captain Wright is currently pursuing a Masters Degree in Global Leadership and Sustainable Development at Hawaii Pacific University with an expected graduation of spring 2015.
Captain Wright's personal decorations include the Navy and Marine Corps Achievement Medal.
---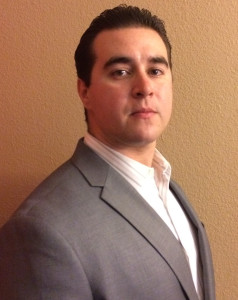 Andrew Marrero
Chief Medical Instructor | ASI course
Petty Officer 2nd Class | USN
Petty Officer Marrero was born on the 21st of April in El Monte, CA. He graduated from Desert Rose High School in Las Vegas, NV in 2005, and enlisted in the Navy on 14 February 2006. Upon completion of Recruit Training in February 2007, Petty Officer Marrero attended Navy Hospital Corps School located on Great Lakes Naval Base. Upon graduating from Hospital Corps school in May 2007 Petty Officer Marrero then attended Field Medical Service school on Camp Pendleton, CA in July 2007 and reported to 3d MLG, 3d MEF in Okinawa, Japan in September 2007.
Petty Officer Marrero reported to Headquarters Company, CLR – 37 and was assigned to the Group Aid Station on Camp Kinser. He remained on Camp Kinser until he was assigned to a 3d MEF sourced Embedded Training Team(ETT) deployment in June 2008. In June 2008 he attended Operational Emergency Medicine(OEMS) and reported to 3rd Marine Regiment in July 2008 and was assigned to ETT 5-4 to begin pre-deployment training. In November 2008 arrived in Kunar Province, Afghanistan for his 9 month deployment. Where he was responsible for training Afghan Soldier in Combat Life Saving courses and evaluating and increasing Afghan Medics skills and understanding of field medicine, as well as any other courses he was instructed to support on. He returned to his command in September 2009 was promoted to Third Class Petty Officer that November. He remained on Okinawa, Japan till his transfer on September 2010.
In September 2010 Petty Officer Marrero transferred to Naval Hospital Oak Harbor in Oak Harbor, WA. He was assigned to the records department and became the commands only instructor for Tactical Combat Casualty Care course for all deploying US troops on Naval Air Station Oak Harbor. Petty Officer selected to deploy to Afghanistan with 2nd Battalion, 4th Marines in April 2011. He attended the Navy Trauma Training Center course located at the Los Angeles county hospital in May 2010 and reported to 2nd Battalion, 4th Marines in July 2010. Petty Officer Marrero volunteered for the Battalions Embedded Training team. 2/4 commenced their deployment on August 2011 and arrived in early September to Musa Qala, Helmond Province, Afghanistan. Where his team trained, mentored and guided their Afghan partners for the entirety of their 6 month deployment, returning to Camp Pendleton early April 2012. Petty Officer Marrero retuned to his command in Oak Harbor later that April and returned to his previous duties in the command. In May 2012 Petty Officer Marrero received a meritorious promotion to Second Class Petty Officer for actions during his deployment with 2nd Battalion 4th Marine Regiment.
Petty Officer Marrero separated from active service with an Honorable Discharge on 27 November 2012 and returned home to Las Vegas, NV were he currently resided. He attends the University of Nevada Las Vegas where he is studying for a Criminal Justice degree.
Petty Officer Marrero's Personal awards include the Navy and Marine Corps Commendation Medal with Combat Distinguishing Device (2x), and Combat Action Ribbon.
---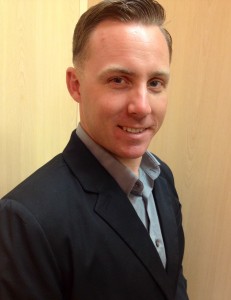 Lee Christianson
Chief Instructor | ASI course
Sergeant | USMC
Sergeant Christianson was born on the 22nd of January in La Crosse, Wisconsin. He graduated from Central High School in June of 2004, and enlisted in the Marine Corps on 22 June 2004. Upon completion of Recruit Training Private Christianson attended Infantry Training Battalion located on Camp Pendleton in California. Upon graduating from Infantry Training Battalion in November 2004 Private Christianson was assigned to Golf Company 2nd Bn 24th Marines in Madison, Wisconsin as a 0311.
Private Christianson reported to Golf Company 2nd Bn 24th Marines as part of the Remain Behind Element (RBE). He was then promoted to Private First Class. The battalion was deployed to Iraq, and as a part of RBE he was assigned to funeral detail until their return in May 2005. In August 2005 he was assigned to RS Milwaukee as Recruiter Aide and promoted to Lance Corporal. In December 2005 LCPL Christianson was discharged from the SMCR and re-enlisted to active duty receiving orders to 1st Bn 8th Marines.
Lance Corporal Christianson reported to Bravo Company 1st Bn 8th Marines in February 2007, where he began pre deployment training with 1st Platoon and was assigned as radio transmission operator. Lance Corporal Christianson deployed to Ramadi, Iraq in September of 2007 where he stayed for seven months. He was meritoriously promoted to Corporal in March 2008 and given a fire team. Upon returning from deployment Cpl Christianson was moved to 1st Squad Leader and attended Infantry Squad Leaders Course 6-08 aboard Camp Geiger, North Carolina graduating in August 2008. Cpl Christianson deployed to Al Asad Air Base, Iraq in March 2009. While deployed to Al Asad he was assigned as the Corporal of the Guard at ECP 1. In May Cpl Christianson attended Martial Arts Instructor course and graduated a brown belt instructor. From June to August 2009 Cpl Christianson was assigned to Base Defense, Al Asad where he was tasked with security patrols clearing the approach and departure space for the Civilian Air Security Program (CASP). 1st Bn 8th Marines returned in September 2009. Corporal Christianson was meritoriously promoted to Sergeant in November 2009. Sergeant Christianson extended with 1st Bn 8th Marines in order to deploy to Afghanistan. He deployed to the Musa Qa'leh District in September 2010 and re-enlisted. 1st Bn 8th Marines returned in March of 2011, Sgt Christianson then received orders to School of Infantry West.
Sergeant Christianson reported to Marine Combat Instructor School Class 4-11 in July of 2011. Upon graduating in September he was assigned to Charlie Company Infantry Training Battalion. Sergeant Christianson attended Non-Commissioned Officer's Academy Sergeants Course Class 6-12. Sergeant Christianson completed five training cycles with Charlie Company and was named Combat Instructor of the Cycle for class 7-13. In June of 2013 he was transferred to Headquarters and Instructor Company, Weapons and Guns Section as a primary instructor. In September 2013 Sgt Christianson completed his Senior Instructor Certification. He then participated in the 0300 and 0311 Course Content Review Boards and attended Curriculum Developers Course and Formal School Managers Course. In May 2014 received Master Instructor Certification.
Sergeant Christianson's Personal awards include the Navy and Marine Corps Commendation Medal with Combat Distinguishing Device, Navy and Marine Corps Achievement Medal, and Combat Action Ribbon.
Sergeant Christianson is married to the former Bryana Juan. He has one child Madison May Christianson.