Thought Process | S.T.A.R.
Using S.T.A.R. in self-defense Interpersonal Violence Framework.
2. Interpersonal Violence Framework
Understanding of what actions individuals can be capable.
---
Determine Intent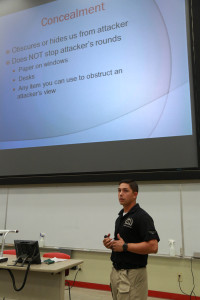 1. Assess and differentiate between [Temper vs. Intent].
Ability to tell when an individual intends bodily harm on an opponent, or when they are just aggravated by a particular situation.
Application of soft to hard target assessments.
Soft target – Low state of awareness and readiness. [An easy victim].
Hard target – A heightened state of situational awareness and self-protection.[A difficult victim].
---
Taking Action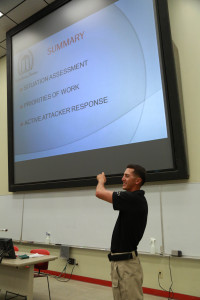 1. Escalation of force
Guidelines on how to use force.
2. Handling procedures
Techniques to search and move subdued perpetrators.
3. Worst case scenarios
Unarmed vs. Unarmed
Unarmed vs. Armed
Armed vs. Armed
4. Weapons of opportunity
Any object that can be used for self-defense in the case of an emergency.